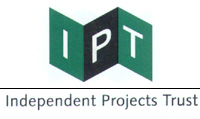 insight @ IPT

JUNE 2000 Vol 2 No 2

C O N T E N T S
Introduction
This issue is a follow up to Vol 1 No 4, the first issue in which we focussed on the South African Victim Empowerment Programme. We hope this issue will continue to spark debate and discussion around the Victim Empowerment Programme and inspire individuals and organisations to form partnerships and network.

Implementing the VEP in Six South African Police Stations
We report on findings of a year long project to implement a project which contributes to effective support for victims .

Building NGO Partnerships for Effective Victim Empowerment in the Eastern Cape
A case study from Project for Conflict Resolution and Development, detailing one effective implementation strategy

VEP Provincial Forums
We discuss the role of provincial forums as a means of implementing the victim empowerment programme

National VEP Status Report
A brief overview of the newly released National Status report


All insight@IPT articles are in Adobe Acrobat PDF format.
Click the "Get Acrobat Reader" button below to download and install the reader if required.




All material © Copyright Independent Projects Trust 1990-2003