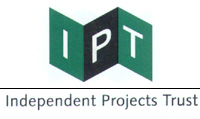 insight @ IPT

JUNE 1999 Issue

C O N T E N T S
Introduction
Why another journal? And why one on the Web?
An introduction to insight@ipt.

Training within the S.A. Police Service
We look at factors contributing to the limited impact training has had on the transformation process.

The Role of Civilian Secretariats for Safety and Security in KZN
KwaZulu-Natal stands alone in its inability to set up a functioning Safety and Security Secretariat. We ask why?

The ICD and Transformation of the SAPS
Advocate Karen McKenzie looks at the Independent Complaints Directorate's role in police transformation.


All insight@IPT articles are in Adobe Acrobat PDF format.
Click the "Get Acrobat Reader" button below to download and install the reader if required.




All material © Copyright Independent Projects Trust 1990-2003