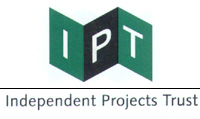 insight @ IPT
NOVEMBER 1999 Issue
C O N T E N T S
Introduction


This edition arises from a recent victim support project run by the IPT and funded by the European Union Foundation for Human Rights which has involved the provision of training and facilitation to four police stations in KwaZulu-Natal and two in the Eastern Cape. This is the first of a two issue series which is based on information gathered during our work with these six stations. This issue provides some background information regarding the Victim Empowerment Programme and goes on to discuss the role of the South African Police Service and the particular problems they have experienced in implementing the Victim Empowerment Programme. We also suggest some ways in which various stakeholders could work together for better station-level implementation.


What is the VEP ? - A short overview and commentary regarding the victim empowerment programme.


Victim Empowerment - Can the South African Police Service Deliver? Understaffed, underpaid and under-resourced - can SAPS still provide an effective service to victims?


The Police as Victims - Are police members also victims of an increasingly violent society


The Police as Culprits - Can we blame the police for some of the problems of non delivery?


Making the Victim Empowerment Programme Work - We discuss some ways in which the State, communities and NGOs can work together to ensure an effective service for victims.



All insight@IPT articles are in Adobe Acrobat PDF format.
Click the "Get Acrobat Reader" button below to download and install the reader if required.




All material © Copyright Independent Projects Trust 1990-2003